Revolution Live Information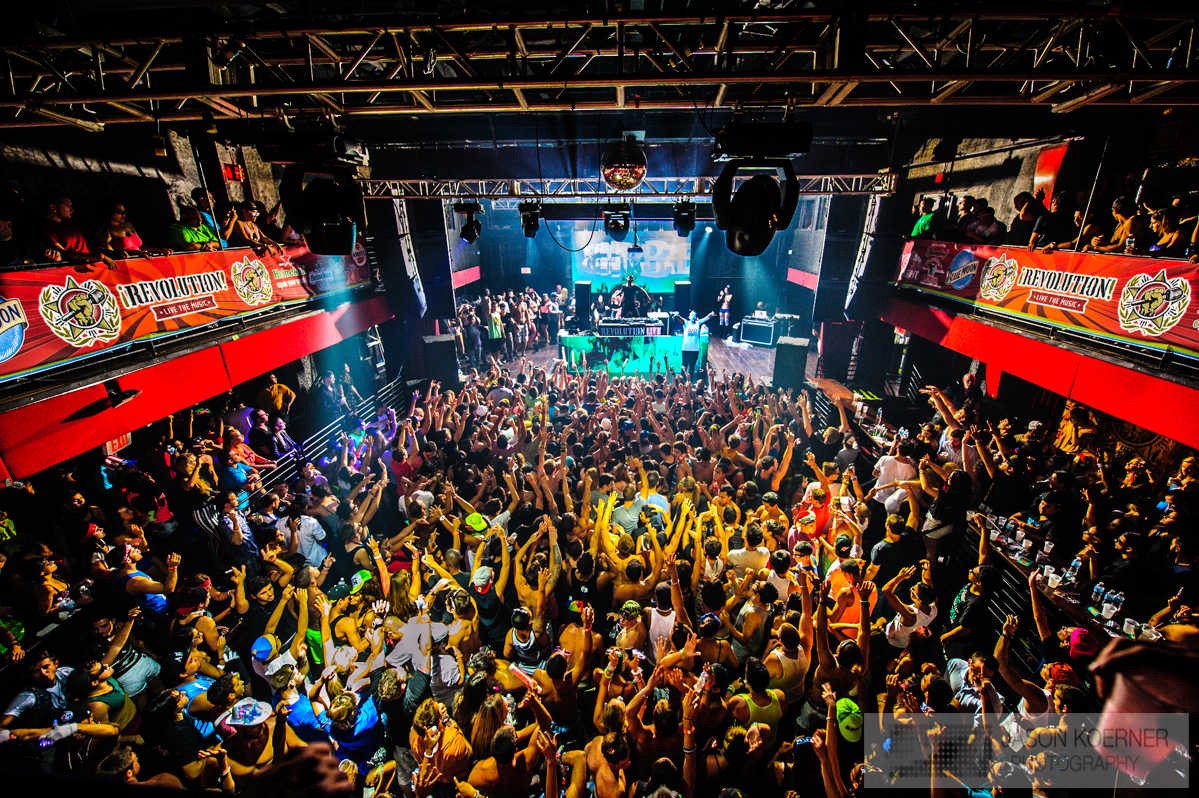 When Revolution Live was founded in 2004, it hit the ground running to be as bold as the city that it called home. From hosting the best acts in music and welcoming all kinds of genre, it was a place that celebrated music for everyone. Ever since its early days, it has served as a welcome home and legendary stage of a wide variety of popular acts from the early aughts to the twenty-tens including music sensations Lady Gaga, Katy Perry, and The Weekend. But Revolution Live wasn't just a venue built just for the already established artists, it was designed to become a springboard for talented musicians who needed their big break, like Paramore, Vince Staples, Kurt Vile, and Ella Mai.
The venue has become a rich part of Fort Lauderdale's music scene going on to find recognition from popular Florida publications including Broward-Palm Beach & Miami New Times. The venue has also been the perfect vehicle for musicians who have enjoyed playing to sold-out crowds, including one unforgettable secret concert by The Pixies. The venue hosts events that are suited for all ages as well as more challenging concerts that adults can enjoy because the venue is dedicated to being the one-stop place to go for the best in today's music. Many artists point to Revolution Live as an important part of their careers and a definite stop on their US and Worldwide tours.
But don't think that it's all music and entertainment for Revolution Live, even with their membership in South Florida's Damn Good Hospitality Group, showing off its dedication to bringing high-quality entertainment. It's also devoted to community assistance and local support, philanthropy, and advocacy. Along with the rest of the Damn Good Hospitality family, Revolution Live offers a wide variety of private & corporate events, including birthday parties, banquets, charity dinners, and more. South Florida comes to Revolution Live for the music but stays because they know that the venue wants to give back.
If you want to experience incredible music and a bold exciting venue, then Revolution Live is the one for you.
For more information on the Revolution Live Concerts these additional pages may be useful to you:
Revolution Live Parking:
Read about parking options and rules at the Revolution Live.
Ticket Policies:
Read about the special ticket guarantee and refund policies when purchasing from tickets via this website.
Revolution Live Seating Chart:
View the Revolution Live Concerts seating chart and read information on various seating areas.